Phillip Stannard Associates have provided AV equipment and audio recording services at our events for a number of years. We have always found them to be helpful, professional, efficient and a pleasure to do business with.
George Kestner
Administrator
British Screen Advisory Council

It has been a great pleasure in dealing with PSA Audio Visual. From the outset, they have been very accommodating, quick to respond, and managed our event with great service. They were punctual to the event and they always kept my colleagues and I updated with any changes. I wouldn't hesitate to recommend them and will definitely be using their services again.
Ama Zaky
PA to Jamie Symington
Financial Conduct Authority

I've had the pleasure of working with PSA for over nine years and with three different companies. Every time I have taken a new position I bring these guys along as I know they are always there and they always have your back. Not once have they ever said "No, we can't do it" - even when I ask for the most bizarre requests they always find a solution!
Phil Yates
Head of operations
Lucky Voice, Islington, Soho and Brighton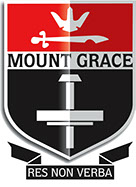 Mount Grace have used PSA for many years. They are always friendly, competitive on price, willing to offer advice guidance and support on all aspects of audio visual work. In addition their staff have contributed to the success of our annual gala along with many other events. They have recently provided a number interactive smart displays to allow the school to be at the forefront of the latest education technology. I can highly recommend them as a company.
Paul Pytches
Deputy head of sixth form/Data Manager
Mount Grace School

The Royal Airforce Charitable Trust Enterprises have worked consistently with PSA for the best part of last twenty years. Our annual charity concert tour relies upon their constant unwavering support, commitment and ability to respond successfully to last minute requests. It is a relationship that we value very highly as we work closely together on tour and we have complete confidence that our needs will be met.
Tina Outlaw
Special Events Co-ordinator
Royal Air Force

Stagecoach Theatre Arts have been working with PSA for the past 4 years. We asked them to come in to add an AV element to our Her Majesty's Theatre Performances.
By using PSA we have really improved our events and the added AV has made the event more professional and had the desired effect we were looking for. PSA are a pleasure to deal with and help make our events easy to manage. Their staff are always on hand to help you. Our working relationship will continue to flourish. Thanks to all at PSA for all your hard work.
Matt Clark
Head of Events
Stagecoach Theatre Arts Ltd.